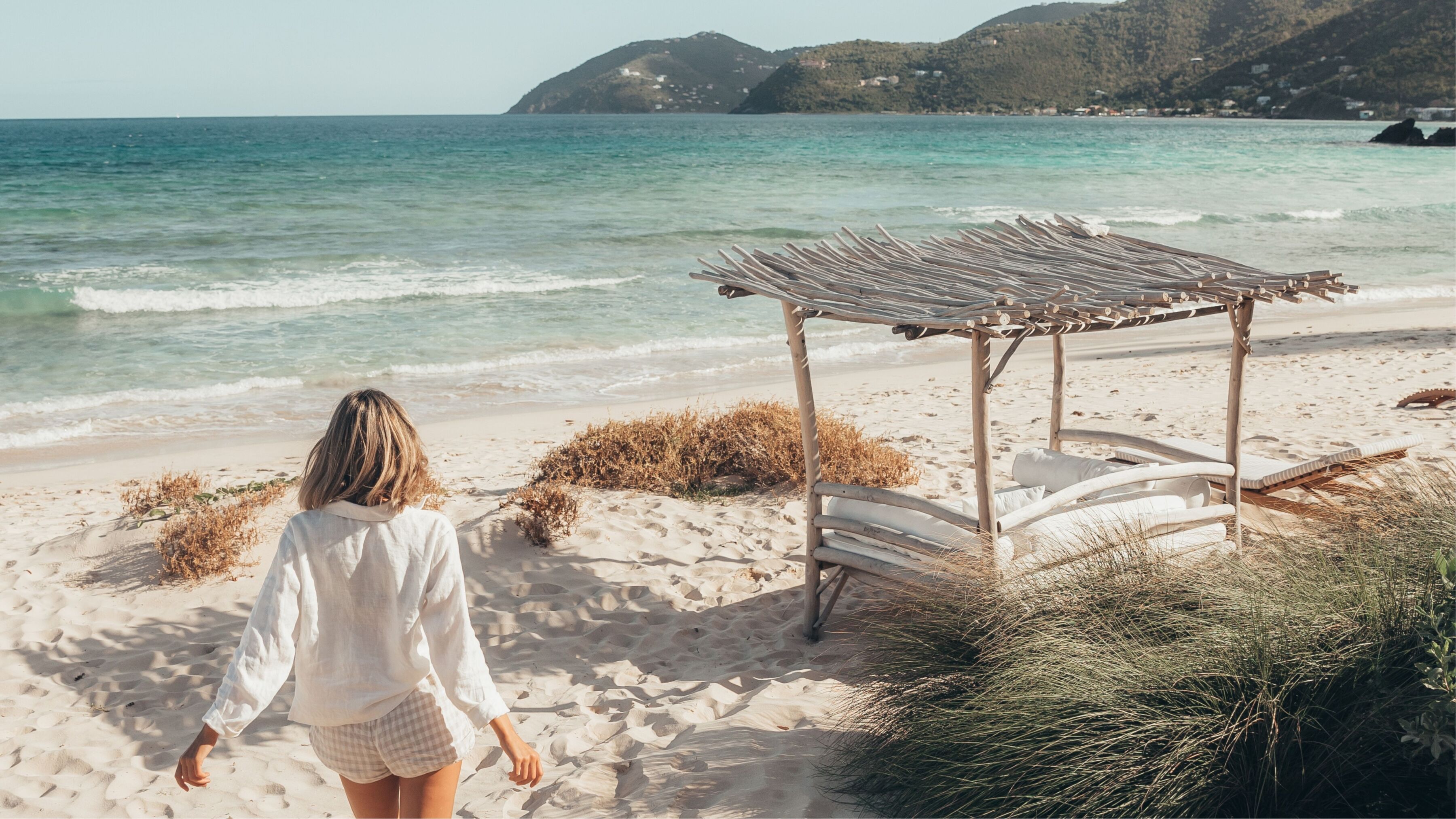 A Beautiful Way To Relax
The exclusive Long Bay Beach Resort combines history with luxury. Located in the heart of the British Virgin Islands, this resort is the epitome of the true Caribbean spirit, filling it with sun, sea, sand, and plenty of adventures.
With its picturesque setting, Long Bay Beach Resort perfectly captures the essence of the British Virgin Islands. Amidst a white powdery landscape, this entrancing resort rises from a 52-acre estate. It is possible to discover reflections of the island's colonial history as you stroll the property. A rambling main building resembles a plantation house, while the beachfront 1748 Restaurant is housed in an 18th-century sugar mill. Moreover, the island is rich in heritage. This is evident through the vast number of historic sites, including the Windmill National Park, Callwood Rum Distillery, and the Old Government House.
Long Bay Beach Resort, with its rich history and beautiful renovation, maintains a strong focus on the picturesque landscape and heritage of the British Virgin Islands. Tucked away on the capital island of Tortola, the resort stands nestled amongst a mile-long stretch of serene white beaches blanketed by lush palms. To sum up, the retreat offers a premium and quintessential Caribbean experience for guests to explore in laid-back luxury.
The hotel's rooms, which boast elegance, naturally crafted furniture, and rustic materials with soothing earth tones, are sure to please. Your very own outdoor pergola offers a peaceful landscape and island sounds as you rise from your king-sized bed. All rooms feature thoughtful touches like an in-room fridge and bathrobes, alongside the conveniences of a comfortable seating area and a coffee maker for that early morning coffee as you watch the sunrise. Free WiFi is standard, as are Smart TVs with digital channels.
All accommodations include amenities designed to make your stay as comfortable as possible. In spite of their overflowing opulence, the hotel's rooms offer reasonable prices – after all, every room offers a variety of features. A price like this is well worth it when you wake up each morning to the gentle sounds of waves breaking against the shore, the sun beaming through the windows, and a gentle Caribbean breeze touching your skin in the morning.
At Long Bay Beach Resort, you will find complimentary services outside of your room, including Cabanas, beach chairs, snorkeling equipment, paddle boards, and surfboards, which are available at no added charge during your stay. Additionally, there is a speedboat available for daily rental. For those seeking to experience the beauty of the British Virgin Islands, this is highly recommended.
You can do as much or as little as you choose. While sipping authentic Caribbean cocktails, you can play Jenga on the beachfront at Johnny's Beach Bar, or connect with nature by swimming or exploring the shoreline while using the surf and paddleboard facilities.