Indulge in the culinary delights of the Caribbean
Whether you choose to dine in our beachside restaurant overlooking the pristine white sands and ocean views or unwind with a refreshing drink at our stylish bar, prepare to be transported to a world of pure indulgence. Contact us at +1(284) 340 2281 or click below to reserve a table.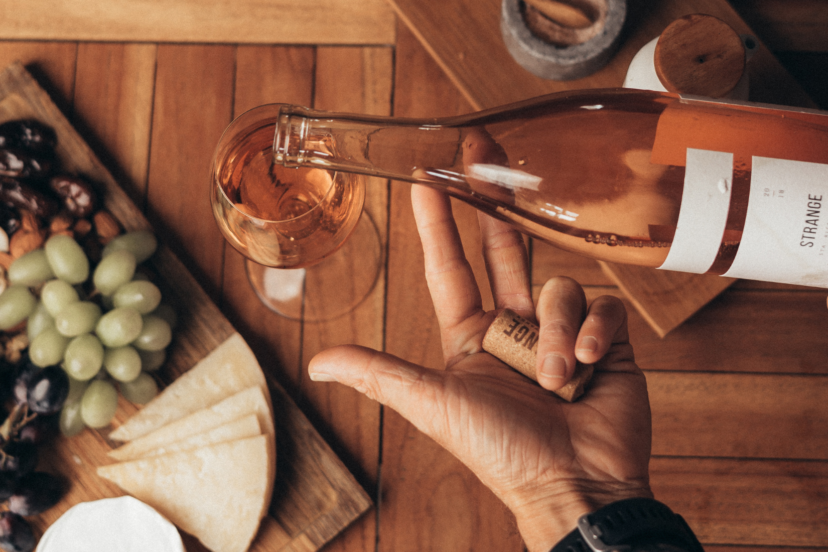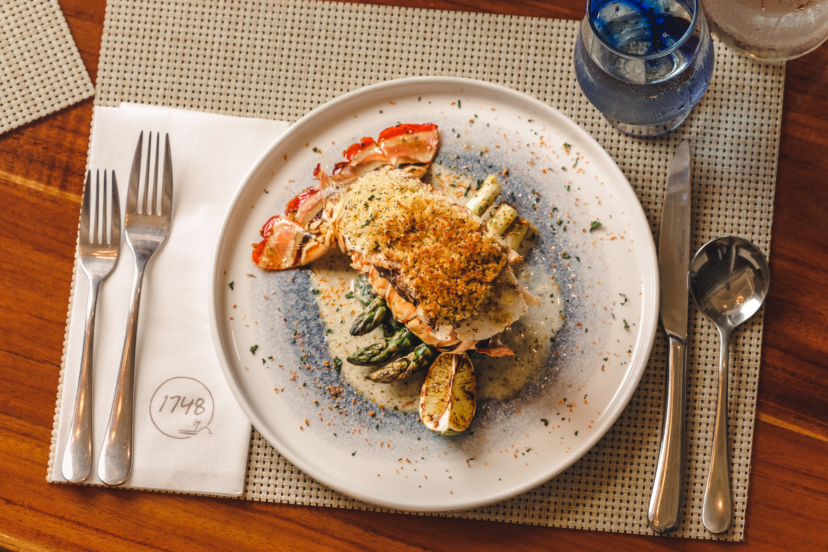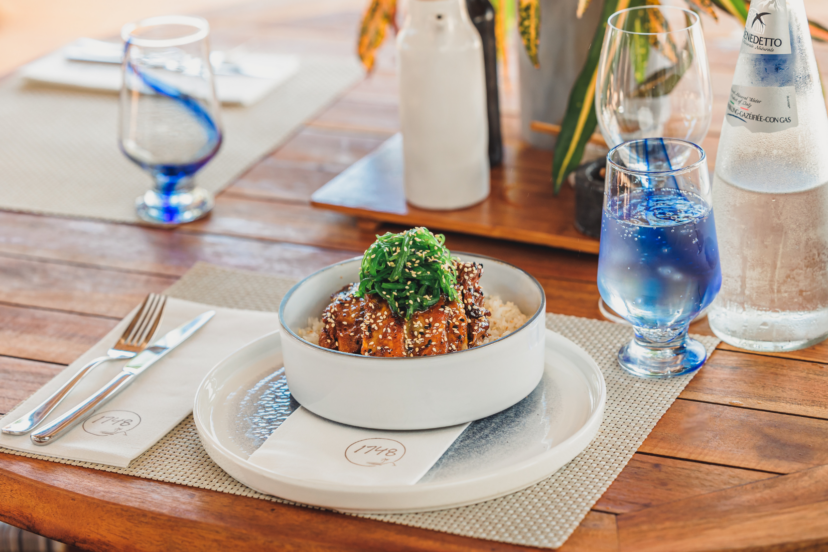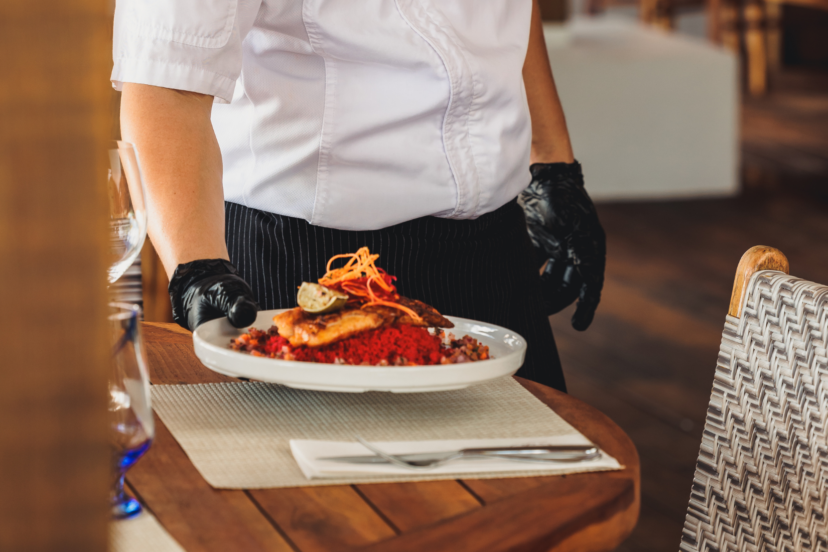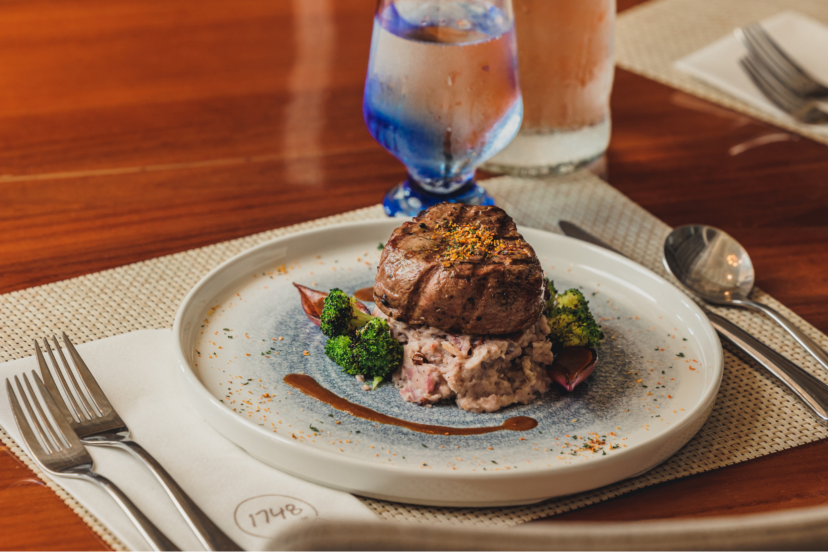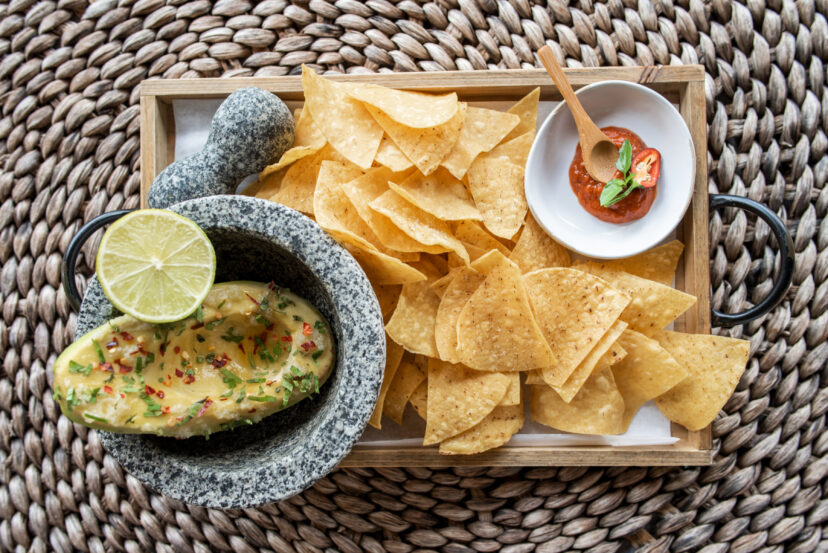 1748 Restaurant
Located inside an 18th-century rum distillery, this unfussy yet sophisticated dining experience draws inspiration from Caribbean cuisine. Fresh and healthy meals sourced from local fishermen, island farms, and the resort's own herb and vegetable garden deliver the highest quality organic produce from island to table. In a relaxed atmosphere where you can enjoy a delicious meal with your feet in the sand, the 1748 Restaurant offers guests old-world charm and a gentle air of elegance.
Breakfast 8am-10am | Lunch 12pm-3pm | Dinner 6pm-9pm | Sunday Brunch 10am-2pm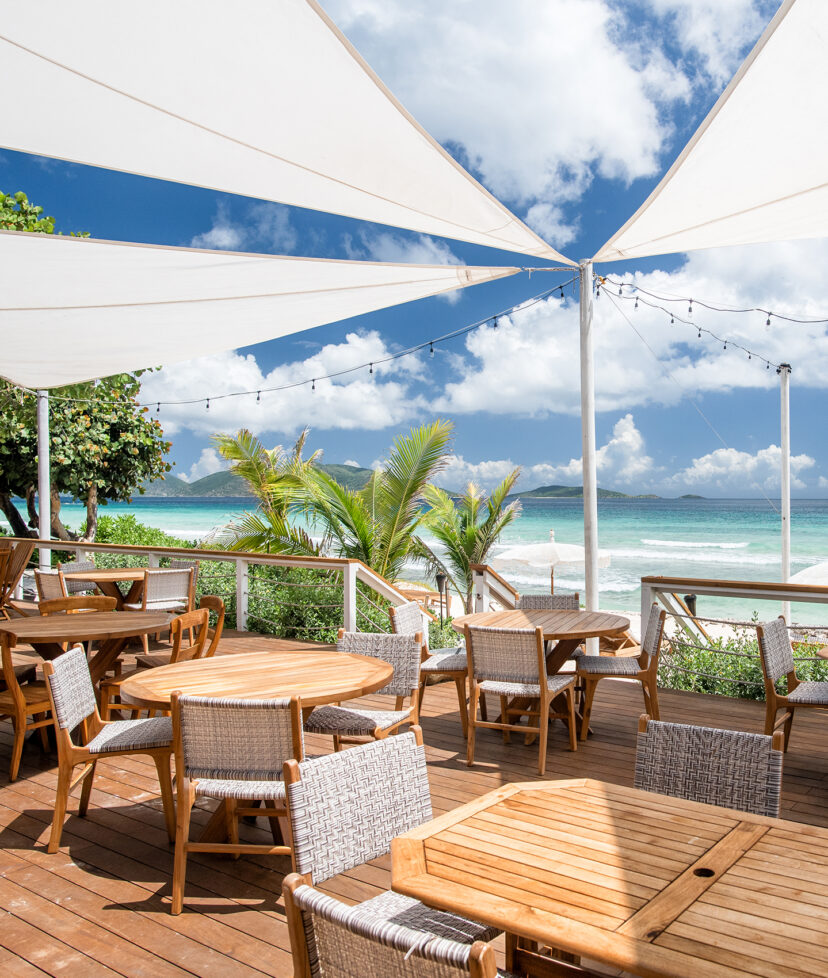 Johnny's Beach Bar
Feel the ocean breeze while sipping signature cocktails infused with Caribbean flavor at Johnny's Beach Bar, an ideal setting for catching the sunset or savoring an evening nightcap. Relax with your toes in the sand as you enjoy live music and entertainment or take in the scenic views from the upstairs lounge featuring a selection of top-shelf rums.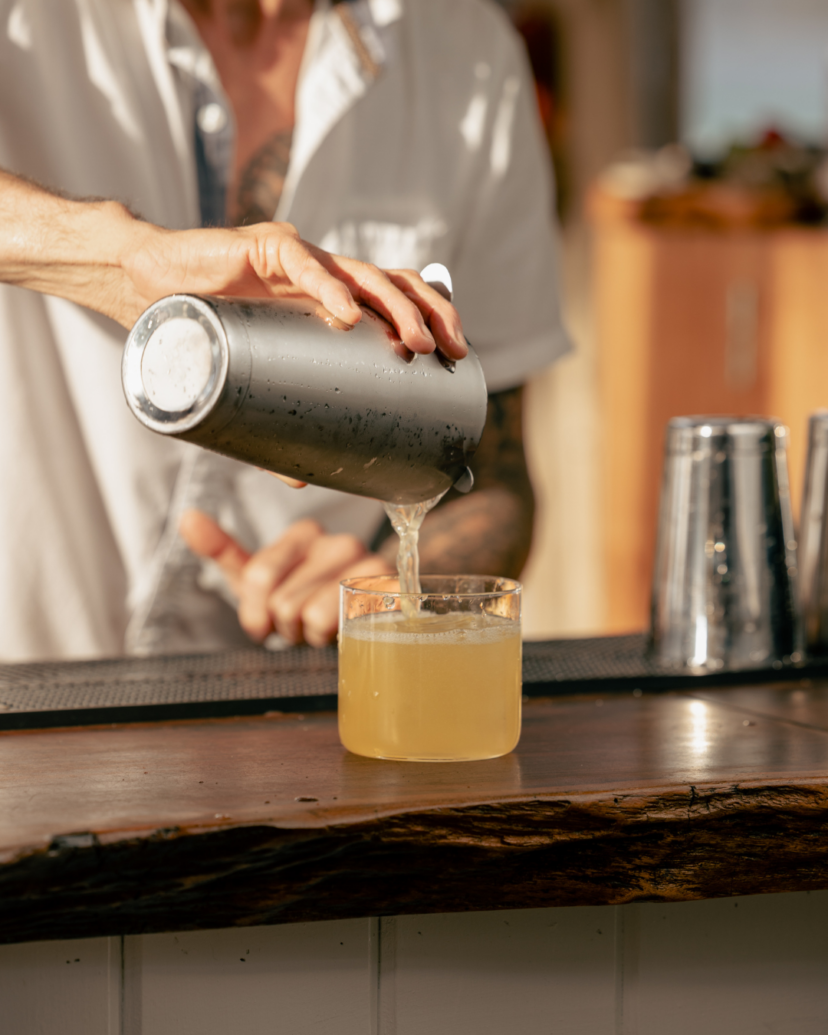 1748 Coffee Shop
A picturesque spot to start the day or grab an afternoon energy boost, enjoy a selection of refreshments beachside at the 1748 Coffee Shop. This rejuvenating oasis offers guests a selection of freshly ground local Caribbean coffee and tea, pastries and sandwiches made daily, and organic juices and smoothies made with nutritious, locally sourced ingredients.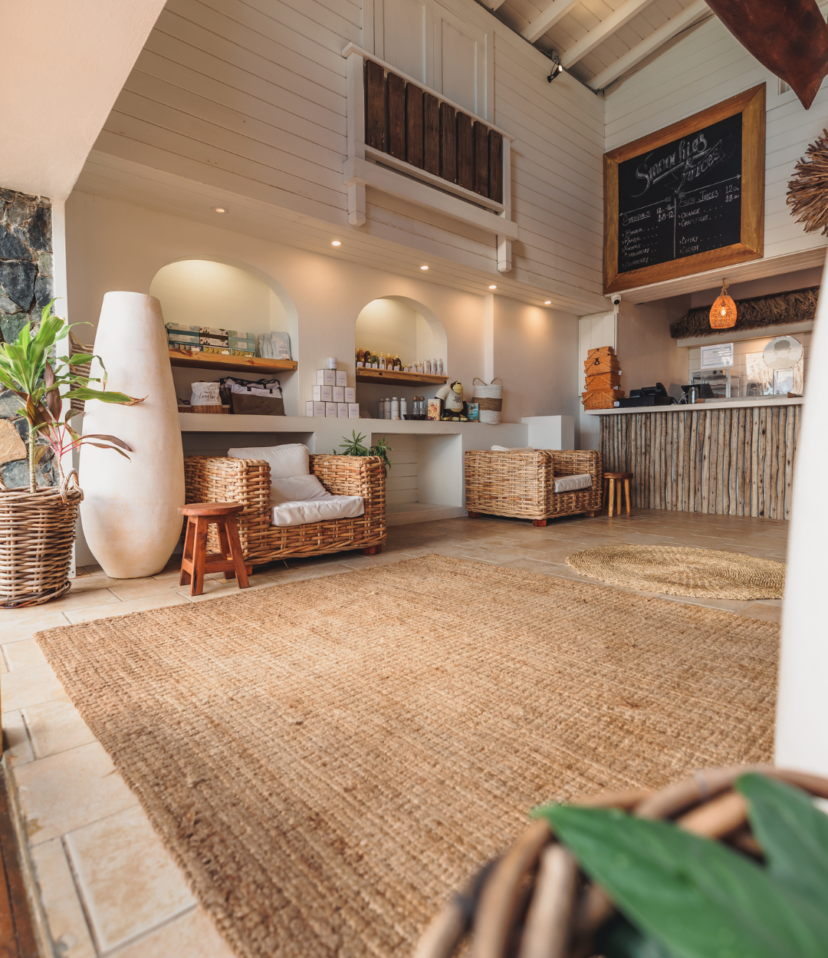 Tiki Bar & Lounge
Elevate Your Evening at our Exquisite Tiki Bar and Lounge Above the Acclaimed 1748 Restaurant. Indulge in Handcrafted Cocktails, Bar Bites, and Unparalleled Atmosphere. Escape to Our Tropical Hideaway, Where Every Sip and Bite Takes You on a Journey of Flavor and Intrigue. Unwind, Socialize, and Delight in the Perfect Fusion of Exotic Vibes and Cocktail Excellence.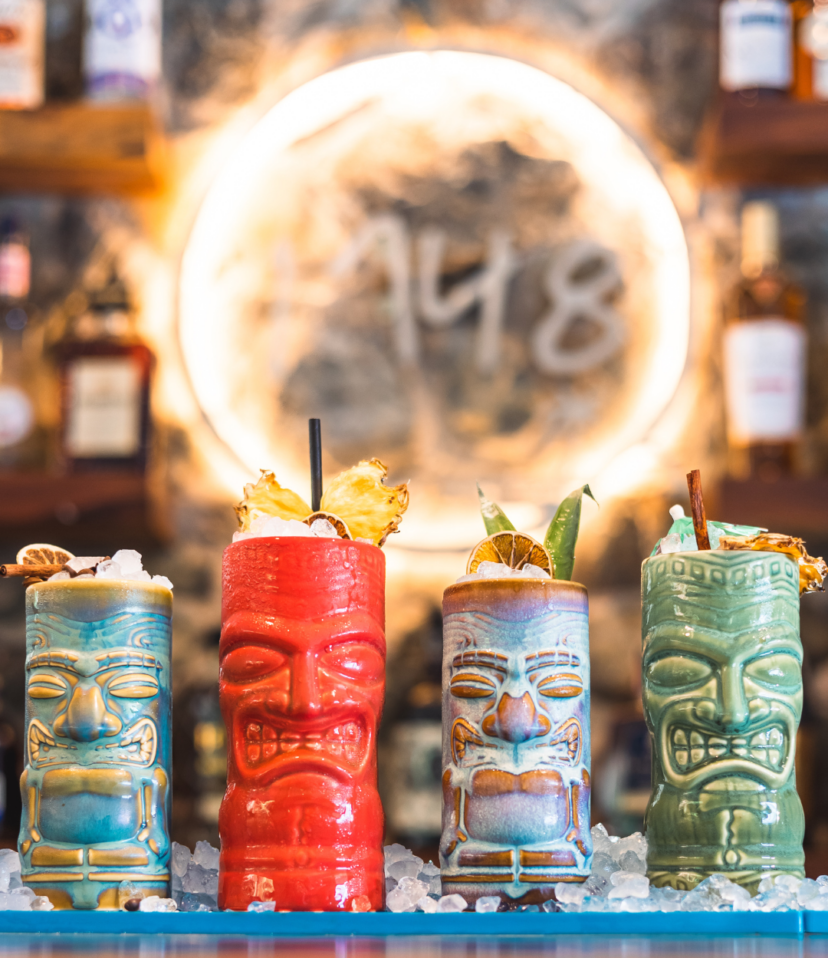 Wine In Paradise
Immerse yourself in a symphony of flavors with our limited selection, carefully handpicked to delight even the most discerning palate. As a special highlight, savor the extraordinary taste of the Strange Family Vineyards, crafted by owners Brian and Shamra Strange themselves. Straight from the acclaimed vineyards nestled in the enchanting Santa Rita Hills of Santa Barbara, California, these wines capture the essence of their terroir and the passion of the winemakers. Delight in the elegance, complexity, and sheer indulgence of each sip, as you embark on an unforgettable journey through the world of fine wines.
Flavorful Room Service Options
We understand that sometimes room service is the perfect way to unwind and enjoy a satisfying meal. That's why we have curated a laidback and flavorful room service menu, From savory classics to mouthwatering favorites, our menu offers a variety of options to satisfy every craving. Enjoy a juicy burger with all the fixings, savor the flavors of homemade bread straight from the oven, or indulge in the sticky chicken wings made the Caribbean way with vibrant flavors. Sit back, unwind, and let our attentive staff bring the taste of pure comfort right to your doorstep.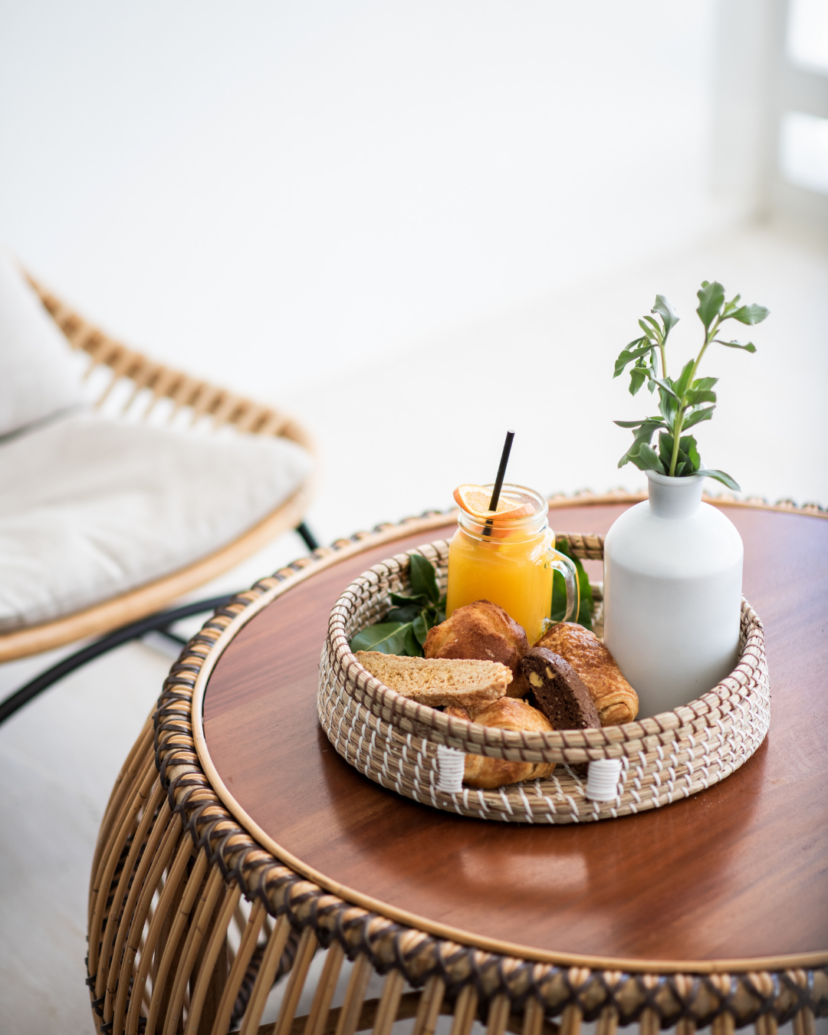 Poolside Cafe
Get ready to experience the ultimate tropical oasis at our soon-to-be-open poolside bar and restaurant. Indulge in refreshing cocktails, savor delectable bites, and bask in the sun while enjoying the vibrant atmosphere. Stay tuned for an unforgettable dining experience that will transport you to paradise.