The Art Of Mixology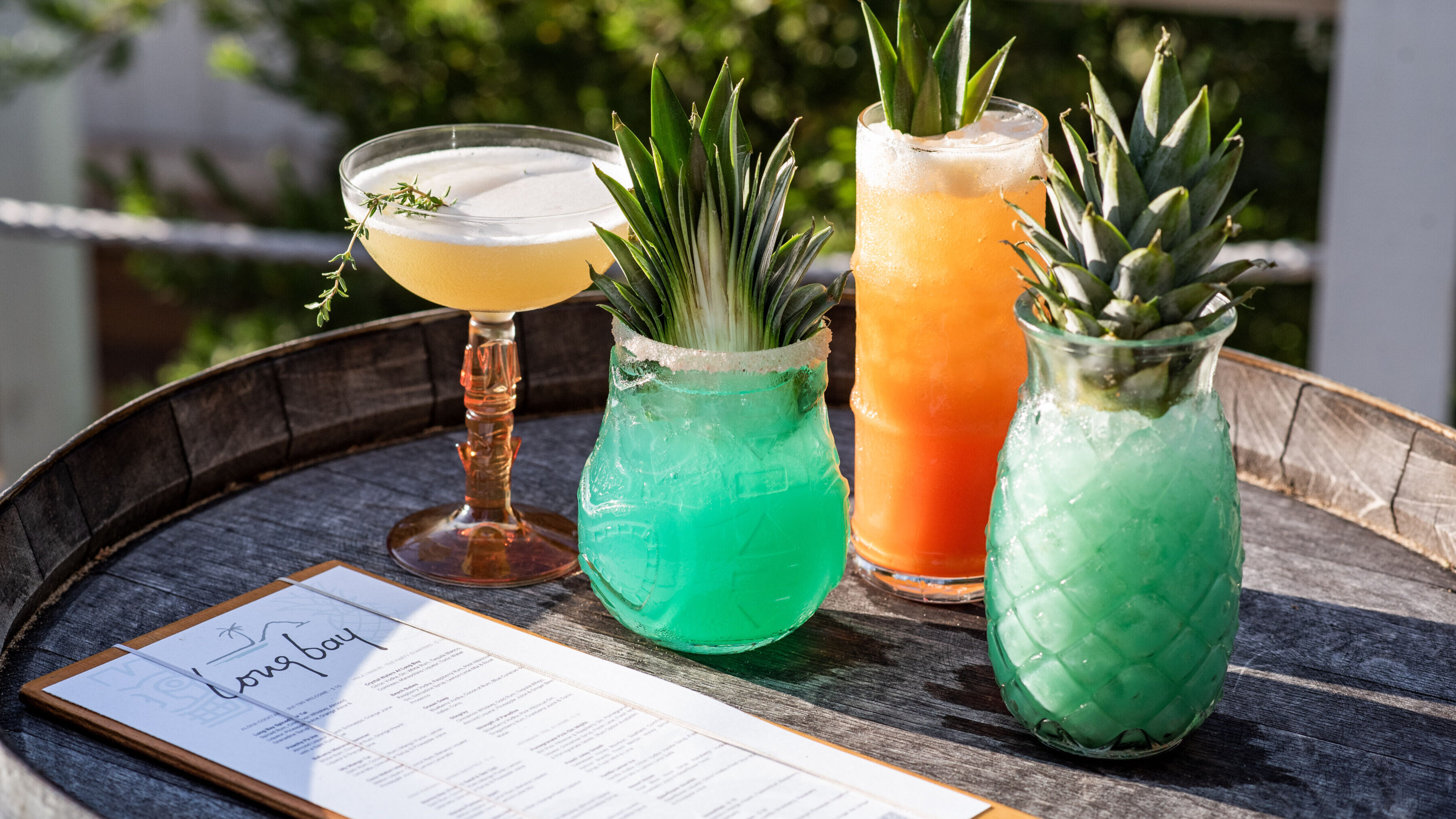 Long Bay Beach Resort is your go-to island resort of laidback luxury in the heart of the Caribbean. Not only offering our guests a modern experience of beachside villas and activities but a lush gourmet restaurant and beach bar on a mile of pristine sands and sea.
Feel the ocean breeze while sipping signature cocktails infused with Caribbean flavor at Johnny's Beach Bar. An ideal setting for catching the sunset or savoring an evening nightcap, where "bartender" sounds familiar but even friendlier, "mixologist" carries the heft of science, the meticulousness of craftsmanship, that almost nerdy curiosity with which so many modern professionals pursue their work. Mixologists are the perfectionists, the archivists, the futurists of the cocktail scene. And we love them for it!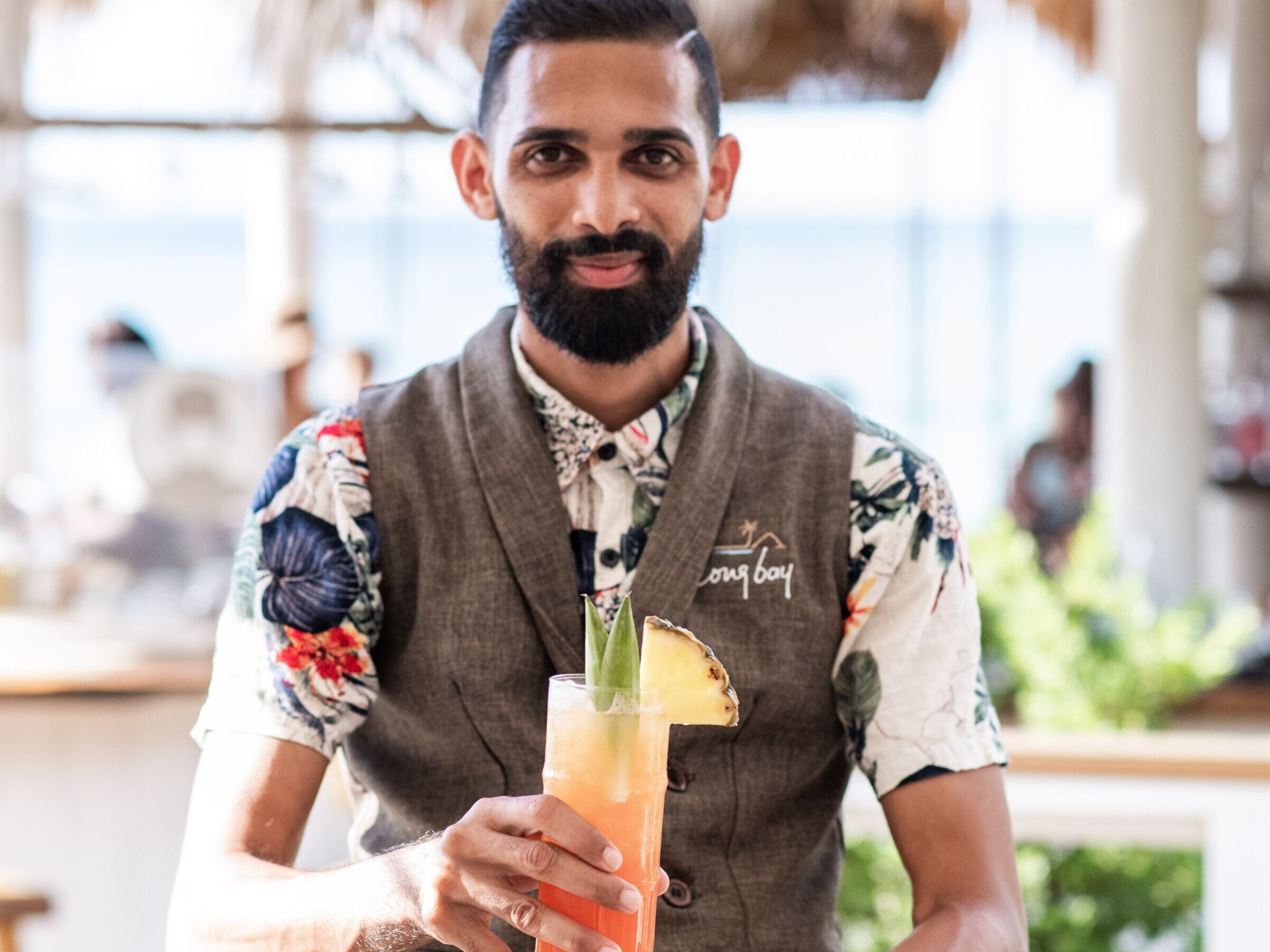 Meet Mixologist, Declan Khan
Meet our very own Mixologist Declan Khan also known as Deco! Your very own live cocktail catalog, equipped with equipment to shake, muddle and stir a range of tiki Caribbean cocktails for you and your guests.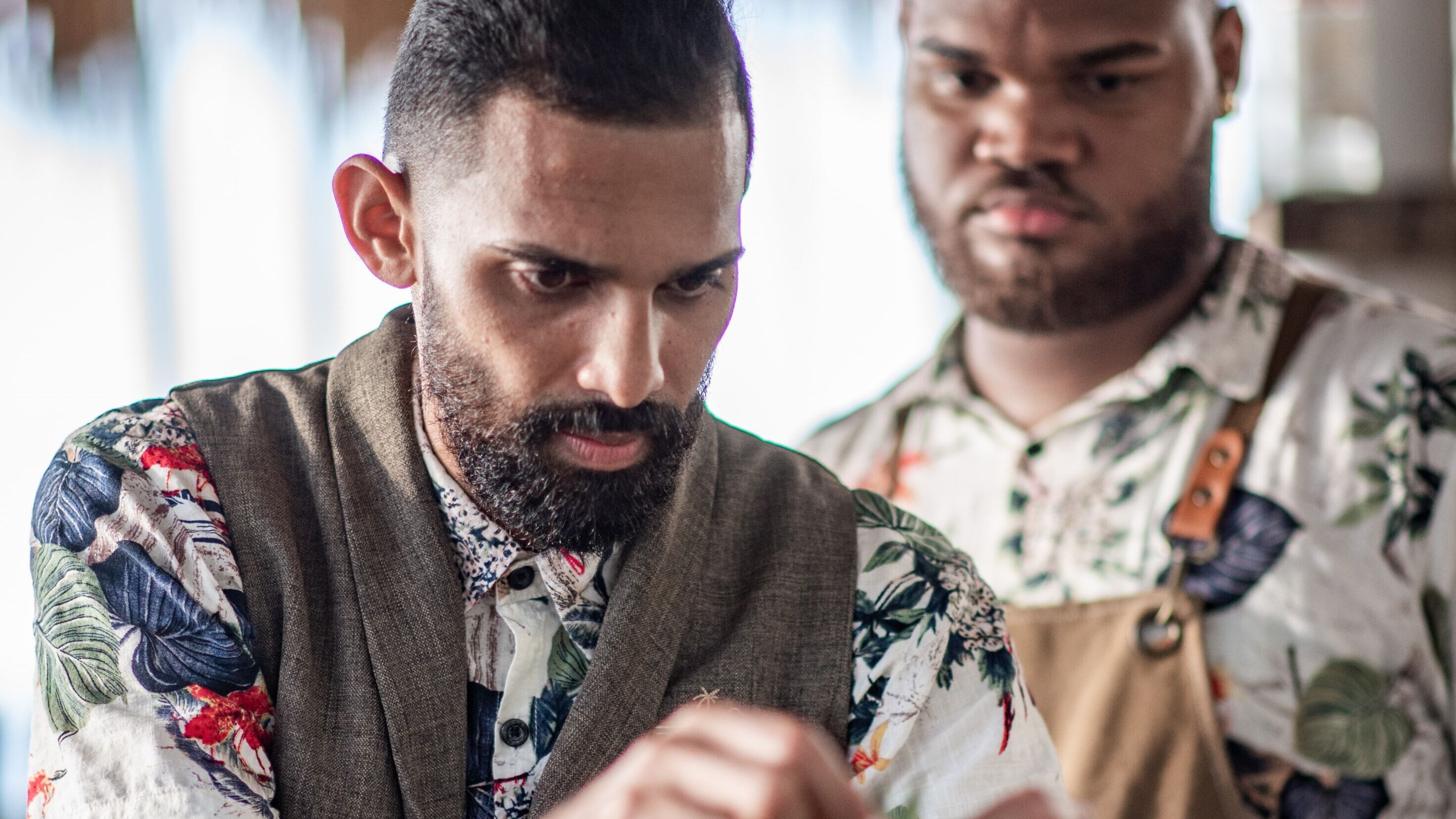 Even as we shout "mixologist" from the rooftops, what we've tasted this year signifies not a shift, but an evolution, of the term. The mixologist-as-craftsman is still alive, but that expertise is now so intuitive that the new emphasis is on hospitality. Mixologists are comfortably bartenders again, and we share with you what excites Declan about his role as top mixologist on the island:
Declan says, "It truly excites him to add an extra finishing touch to the natural beauty of the British Virgin Islands and even more so to our pristine bay with a flamboyant selection of visually appealing drinks. For him to experience an array of cocktail colors around the bar top from creations that were carefully curated for drinkers worldwide! Encompassing a hand-selected series of glassware and natural garnish accents to remind you in each glass that you are indeed in paradise. This is euphoria for creators like myself, beyond the explanation of words, and I just love what I do!" Deco's saying it is as simple as: "Sip, smile, and try the next one!"
Hospitality isn't new to cocktails—a big heart and a flask are where the cocktail culture was born. But the profession is so increasingly sophisticated—and respected—that modern mixologists like Declan can divide their attention between continually advancing their craft and curating the guest experience.
Join us as we share Declan's signature handcrafted cocktails with you, now available on the menu and causing quite a stir!
Caribbean Blue Margarita
Say hello to the perfect midday cocktail, just like the color of our bay at high noon. With heightened agave notes, a tropical tease, and a hint of an orchard garden, you might as well order a pitcher!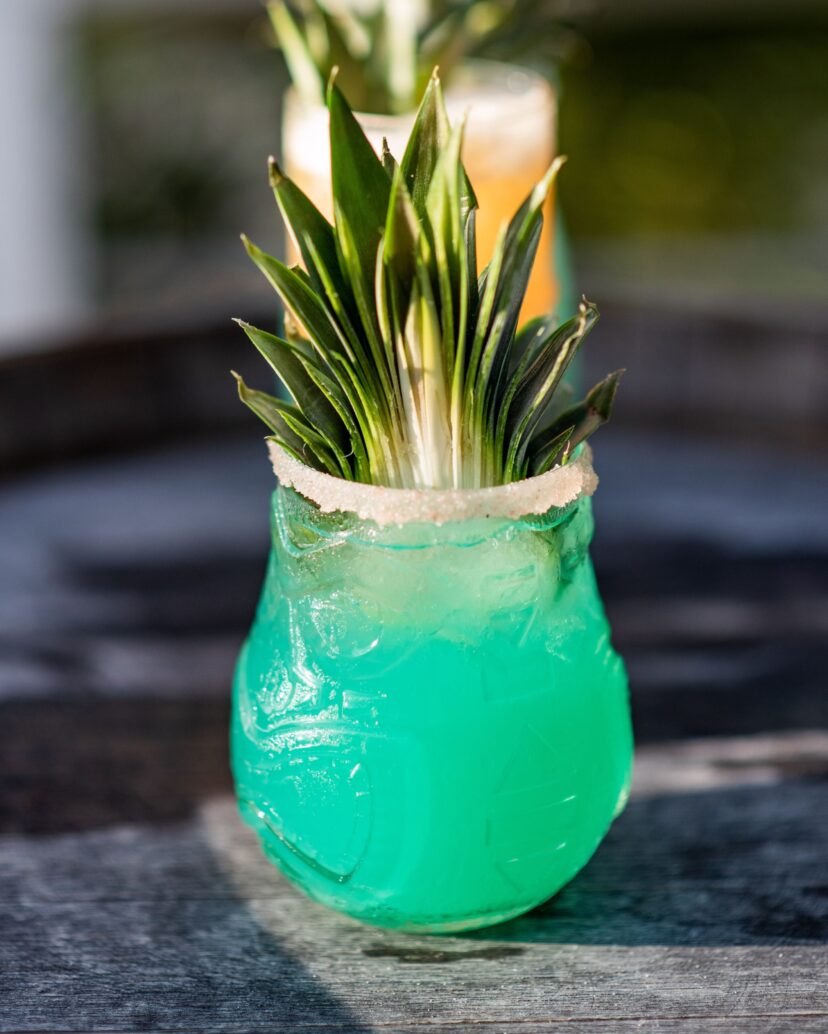 My Mango Tai
Sunset in a glass! The ideal tropical concoction worthy of traveling miles away for one of the most memorable flavors of mango, coconut, spice, and pineapples.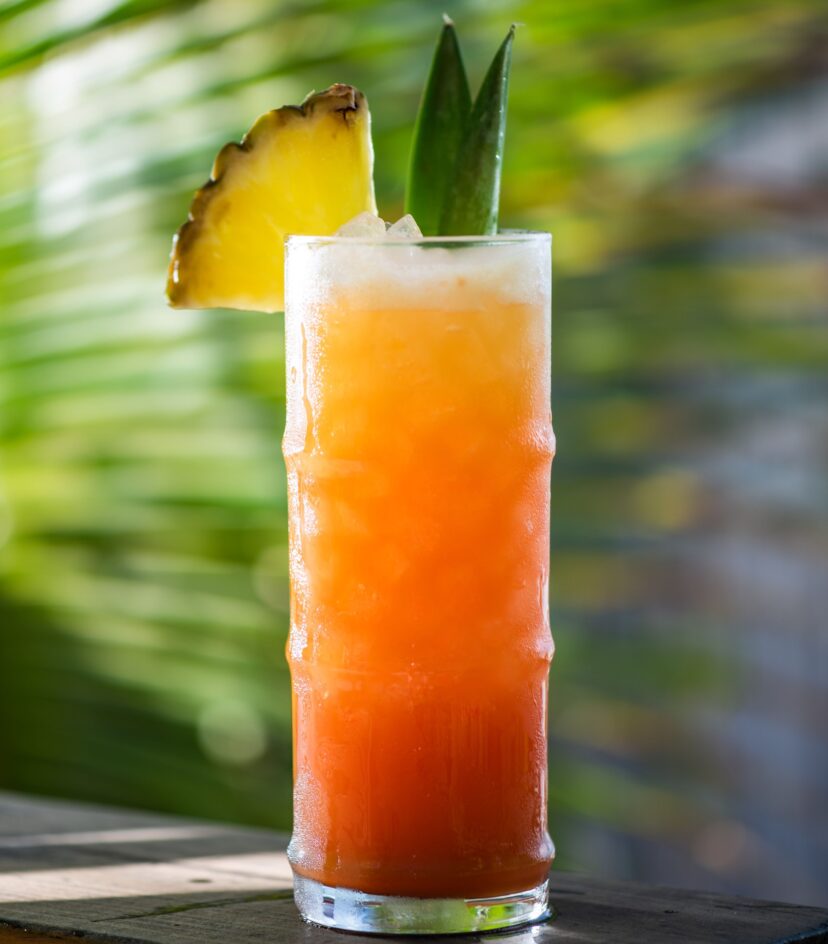 Stormy Bay
If he is smiling, so can you! Coconut creaminess at its best. This guy will cool you down and excite you at the same time with his decadent consistency. Smile to your award Mr. Bay, as Pina-Coladas & Pain-Killers are now old news.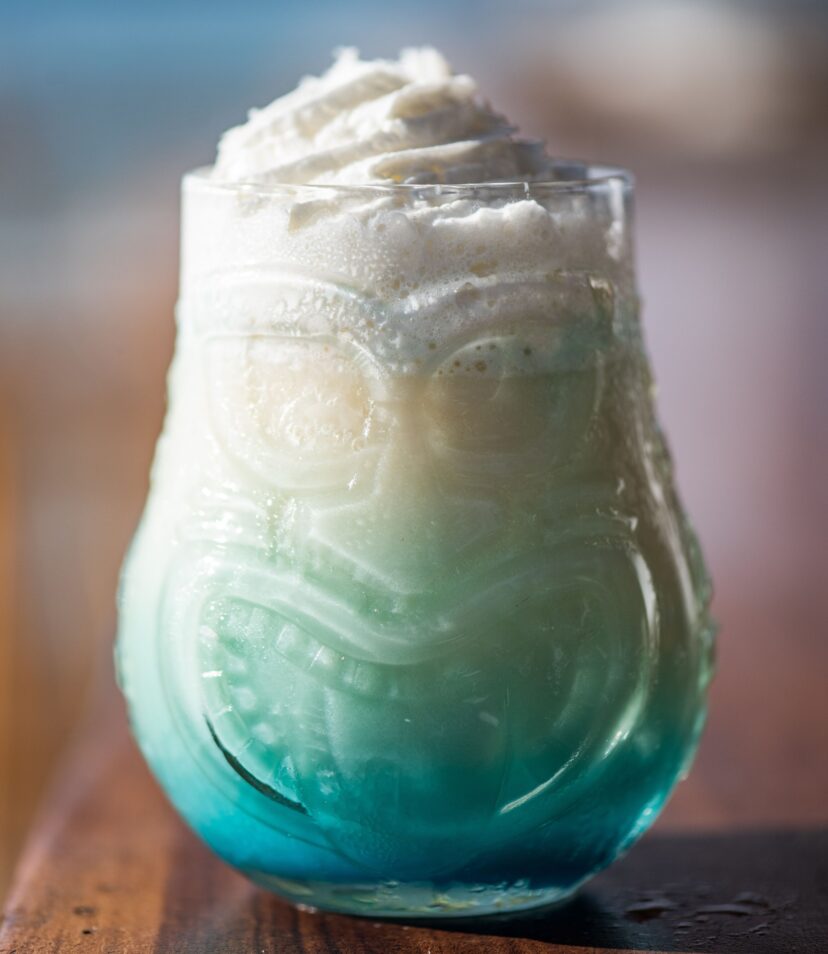 Sand & Seas
Sunset in a glass! The ideal tropical concoction worthy of traveling miles away for one of the most memorable flavors of mango, coconut, spice, and pineapples.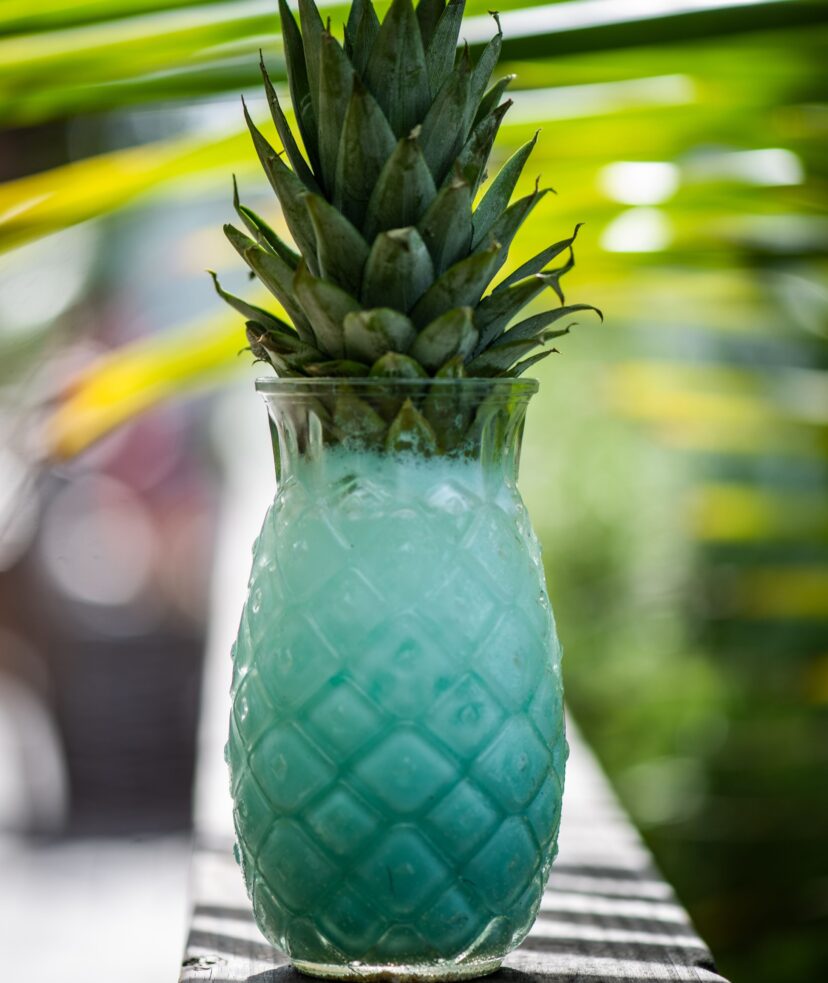 Elderflower Sourtini
The perfect dinner sipper. Sharp & tangy with a botanical note especially great with seafood and pasta dishes. Complemented by garnish perfect for fish pairing, let's be adventurous and drizzle a bit over your meal.