Serve Up Fun on Our New Tennis and Pickleball Courts in Paradise.
Are you ready to take your vacation to the next level of fun and fitness? Long Bay Beach Resort is thrilled to announce the grand opening of our state-of-the-art tennis and pickleball courts. Whether you're a seasoned pro or a first-time player, these new facilities are designed to serve up endless hours of enjoyment against the backdrop of our stunning Caribbean paradise.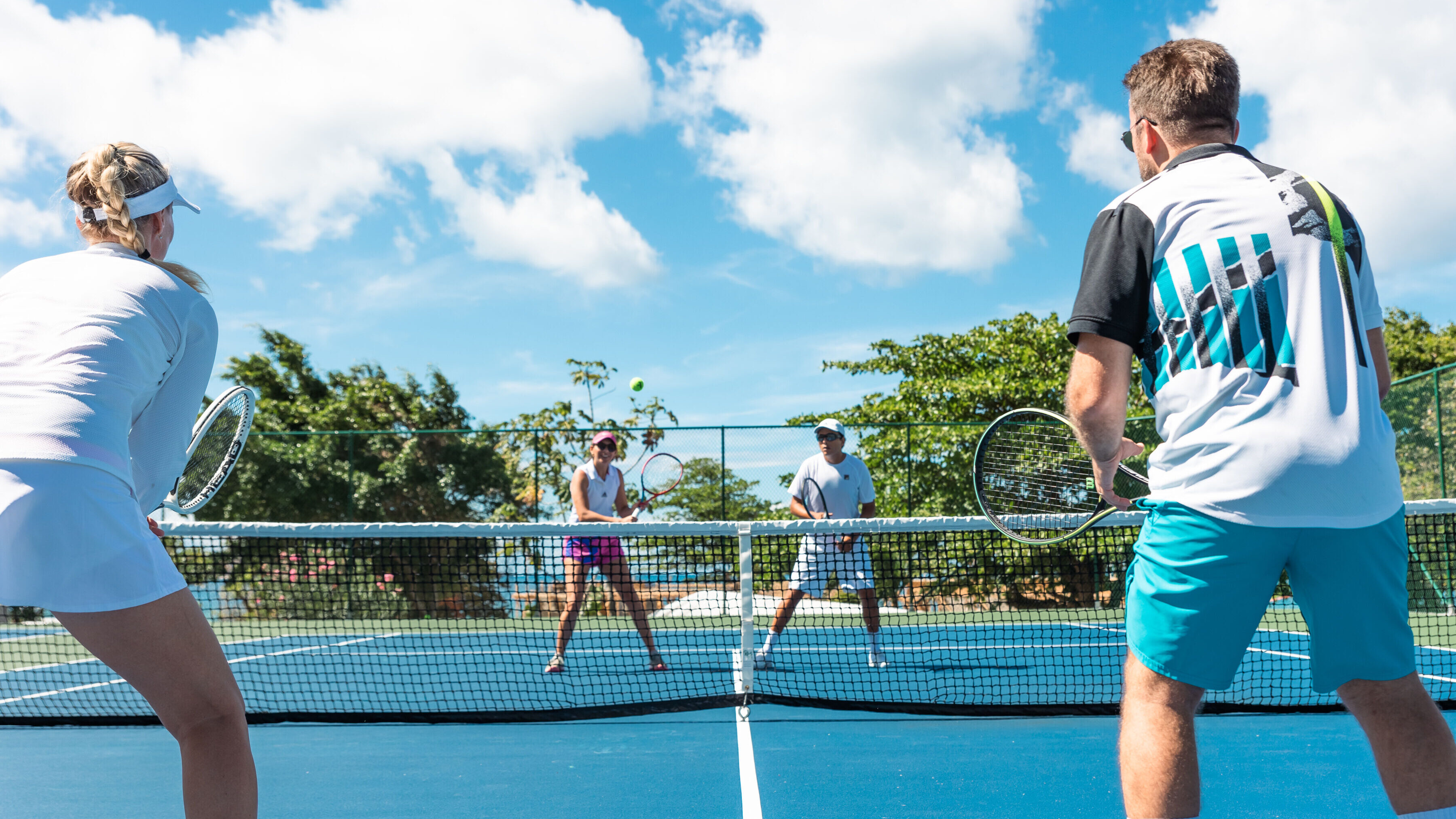 Swing Into Action
Managed by Tennis BVI, we now offer you the added amenity of brand-new pickleball and tennis courts. Take advantage of a captivating combination of adventure, serenity, and recreation that waits for your discovery.
Ensuring that our guests have a seamless and hassle-free experience, for reservations, please get in touch with Tennis BVI to book your court and equipment at tennis.bvi@gmail.com or reach out via WhatsApp on +1 284-547-2321
Join Us on the Court for Tennis & Pickleball
Our tennis courts offer the perfect setting to refine your backhand or engage in a friendly match with fellow guests. The pickleball courts, known for their accessibility and exciting rallies, guarantee smiles and good times for players of all skill levels.