Exploring New Horizons: American Airlines Launches Nonstop Flights from Miami to Tortola
The tropical paradise of the British Virgin Islands is set to become more accessible than ever before, thanks to American Airlines' exciting announcement. Starting June 1, 2023, American Airlines will inaugurate the first-ever nonstop flights from the United States to the British Virgin Islands, offering a convenient and direct connection between Miami and Tortola. This new air route opens up a world of possibilities for travelers seeking an idyllic Caribbean getaway. In this article, we will delve into the details of this groundbreaking development, highlighting the significance of this route and the endless opportunities it brings for both tourists and locals alike.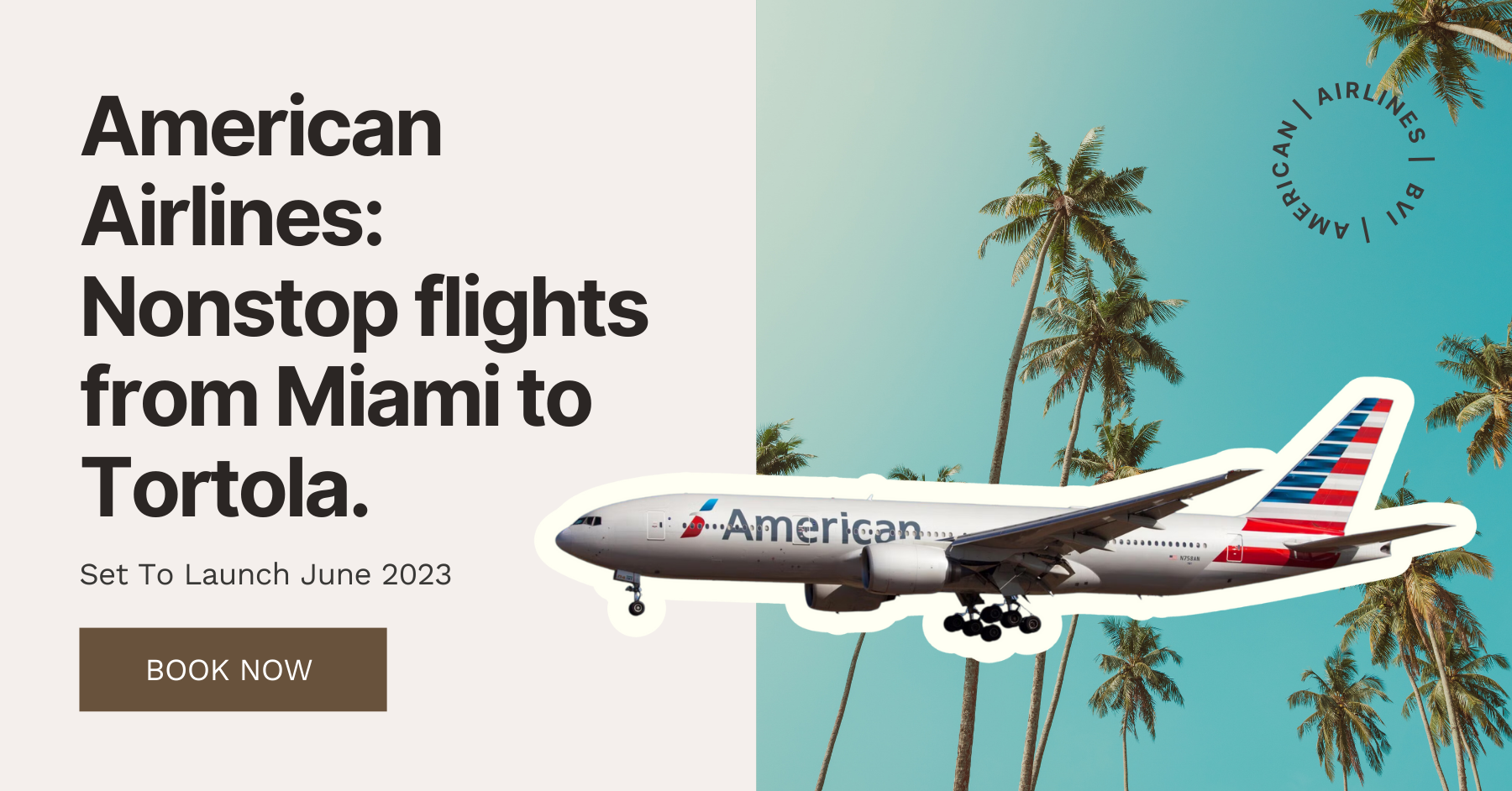 The Gateway to the British Virgin Islands
The launch of nonstop flights from Miami to Tortola marks a major milestone in the accessibility of the British Virgin Islands. American Airlines' decision to establish this route acknowledges the increasing demand from travelers eager to explore the pristine beauty of these captivating islands. With this direct connection, vacationers from the United States can now embark on their journey with ease, eliminating the need for layovers or multiple transfers. The convenience and time-saving benefits of this new air link make it an enticing choice for those seeking an unforgettable Caribbean experience.
Seamless Travel Experience
Travelers opting for American Airlines' nonstop flights will enjoy a seamless and hassle-free journey from Miami to Tortola. The airline's commitment to customer satisfaction is reflected in its well-regarded services, including comfortable seating, in-flight entertainment, and attentive onboard staff. With their extensive network and reputation for reliability, American Airlines ensures that passengers reach their destination safely and comfortably, setting the stage for a memorable vacation in the British Virgin Islands.
Enriching Tourism and Economy
The announcement of American Airlines' nonstop flights from Miami to Tortola ushers in a new era of accessibility and connectivity for the British Virgin Islands. This exciting development offers a gateway to explore the unparalleled beauty of the archipelago, ensuring a seamless travel experience for visitors from the United States. As American Airlines pioneers this historic route, the British Virgin Islands are poised to welcome a wave of travelers seeking the sun-drenched beaches, crystal-clear waters, and warm hospitality that define this Caribbean paradise.
At Long Bay Beach Resort, we are eagerly awaiting the arrival of guests from Miami, ready to offer an unforgettable experience in our slice of paradise. Nestled along the shores of Tortola, our resort embodies laid-back luxury, providing a haven where you can relax, recharge, and indulge in the breathtaking surroundings. From our pristine white-sand beaches to our world-class amenities and exquisite dining options, every aspect of your stay is carefully crafted to exceed your expectations.
Whether you're seeking adventure in the azure waters, rejuvenation at our spa and wellness center, or simply unwinding with a refreshing cocktail by the pool, Long Bay Beach Resort promises an unforgettable escape. As the nonstop flights from Miami bring you closer to the British Virgin Islands, we eagerly await the opportunity to extend our warmest hospitality and create lasting memories for you and your loved ones.
With the launch of this highly anticipated air connection, the British Virgin Islands are set to become an even more alluring destination for travelers around the globe. So, pack your bags, let your wanderlust guide you, and embark on an incredible journey to the British Virgin Islands with American Airlines. The adventure of a lifetime awaits, and Long Bay Beach Resort is ready to welcome you with open arms.
Book your stay and your flights today and come and experience the magic of the British Virgin Islands like never before. We can't wait to create an unforgettable experience for our guests from Miami and beyond.