UPCOMING EVENTS SHEDULE:
Join us for a Christmas Celebration at 1748 Restaurant
24 Dec 18h00 – 21h00 | 25 Dec Brunch 11h00 – 15h00
As this year draws to an end, we would like to request the presence of family and friends at a celebratory Christmas Feast. Toast to this holiday season and reminisce about the many that have come before. Share in the magic of Christmas and help us create wonderful new memories.
We will be putting out our best dishes with a touch of tradition a la carte style with all the fixings and trimmings, featuring heritage meats and seasonal vegetables from our own garden and local purveyors.
Christmas Eve entertainment: Steel Pan Music, by Marlon the pan man entertainer.
Christmas Day Brunch entertainment: music by The New Vibration Band
Join us for a New Years Eve Bash at Long Bay Beach Resort
31 December 18h00 – 02h00 ( Kitchen Closes 23h00 )
The year 2023 is going to be an extra-special one, so come celebrate with us! Dress in black or gold with a hint of glam and gather your favorite people for an evening of fun.
Prepare to enjoy a 3-course meal and then dance the night away – with a live band and DJ.
Entertainment: 7-10 PM Marlon, The Pan Man and 10 PM onwards The Final Faze Band
$190 per person includes:
Welcome cocktail
3-course menu
A glass of bubbly and canapés as we welcome in the New Year at Midnight.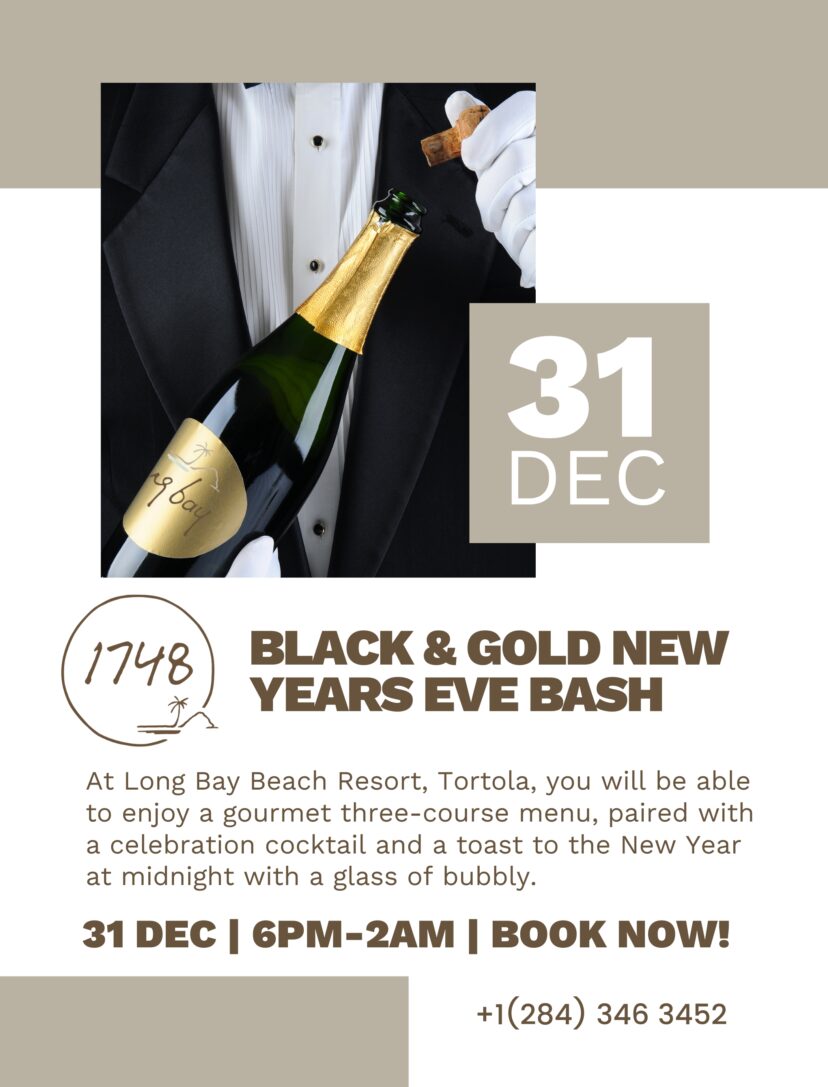 Join us for a New Years Day Buffet Brunch at 1748 Restaurant
1 Jan, 11h00 – 15h00
Ring in the New Year at 1748 Restaurant and Johnny's Beach Bar, with exceptional food, good cocktails and family and friends
Entertainment: music by The New Vibration Band