Introducing Long Bay Beach Resort's Luxury Accommodation Expansion – 7 New Private Beachside Hotel Villas, Resort Pool, Poolside Restaurant, Gym & Spa, Conference Room, and the Start of Long Bay's Beach Club, Pickleball & Tennis Courts
Luxury Beachside Villa Accommodation
We are thrilled to announce that Long Bay Beach Resort is expanding its accommodation options to provide guests with an even more comfortable and luxurious experience. As part of this expansion, we are proud to introduce four new beachfront buildings, of which 3 of these buildings consisting of two private beachside villas, each villa is designed to offer the ultimate in privacy and relaxation, with a private spa, indoor and outdoor showers, and access to a secluded beach area and personal cabana. Plus, for larger groups or families, the lock-off door on the patio allows the two villas to be combined into a spacious two-bedroom villa rental.
In addition, we are also excited to introduce our fourth beachfront building, which will be known as the Beach House. This spacious building features two bedrooms, a fully equipped kitchen, and a dining area, making it perfect for families or larger groups.
The Beach House also boasts a small pool and spa, allowing guests to relax and unwind in complete comfort. And for those who want to soak up the sun and take a dip in the ocean, there is a private staircase that leads directly to a secluded beach area, complete with its own private cabana. Our new accommodation options are set to be available in July 2023. These villas will embody the epitome of Caribbean luxury, featuring unparalleled ocean views, elegant finishes, and sophisticated design.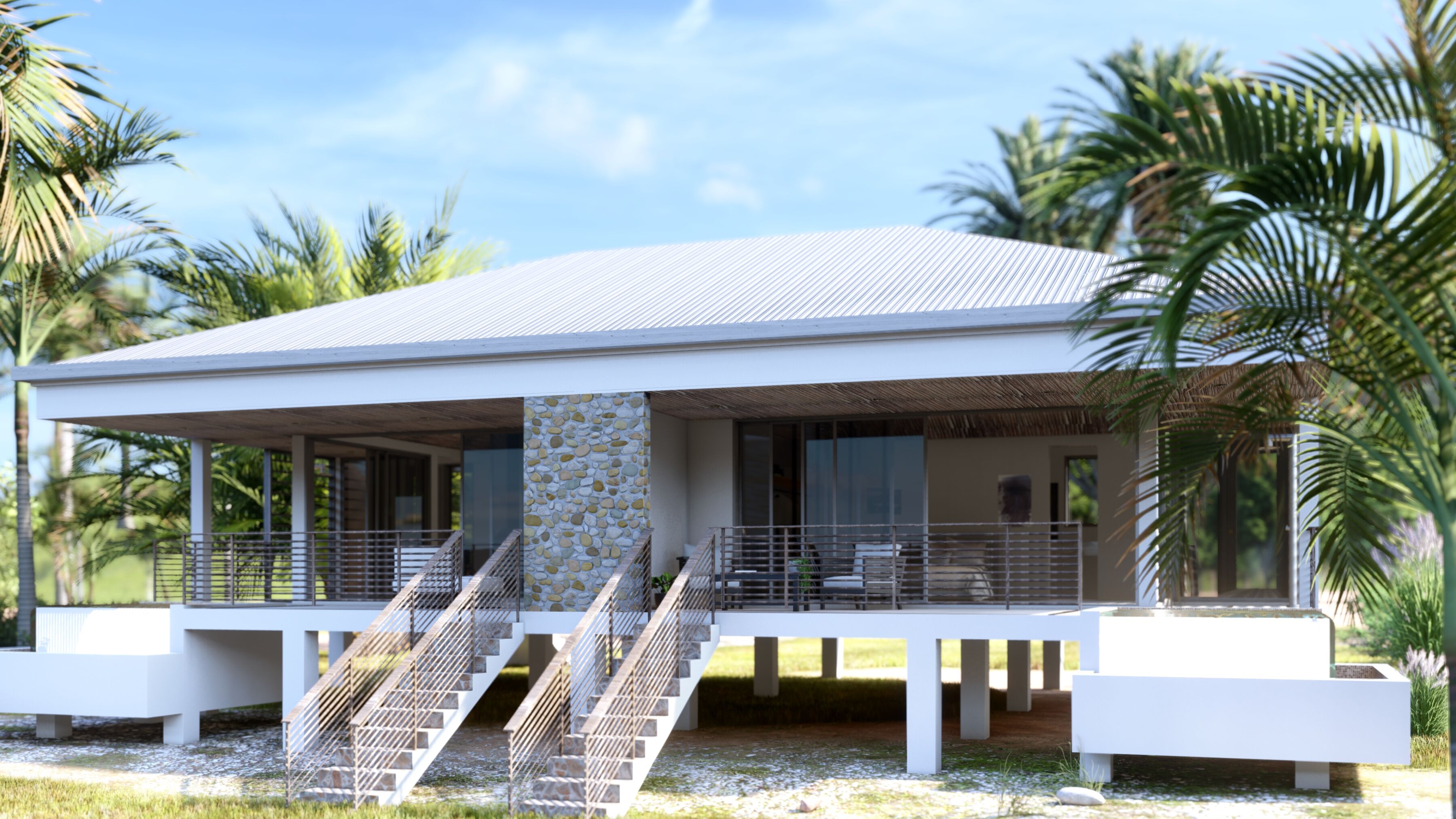 Images provided are renderings
---
Hillside Clubhouse Pool
Swim laps in the sunshine in the 45m X 15m pool, a visually stunning centerpiece featuring a natural island plantation. Relax on the pool terrace furnished with umbrella-shaded sun loungers and daybeds, offering a poolside bar with beautiful ocean views.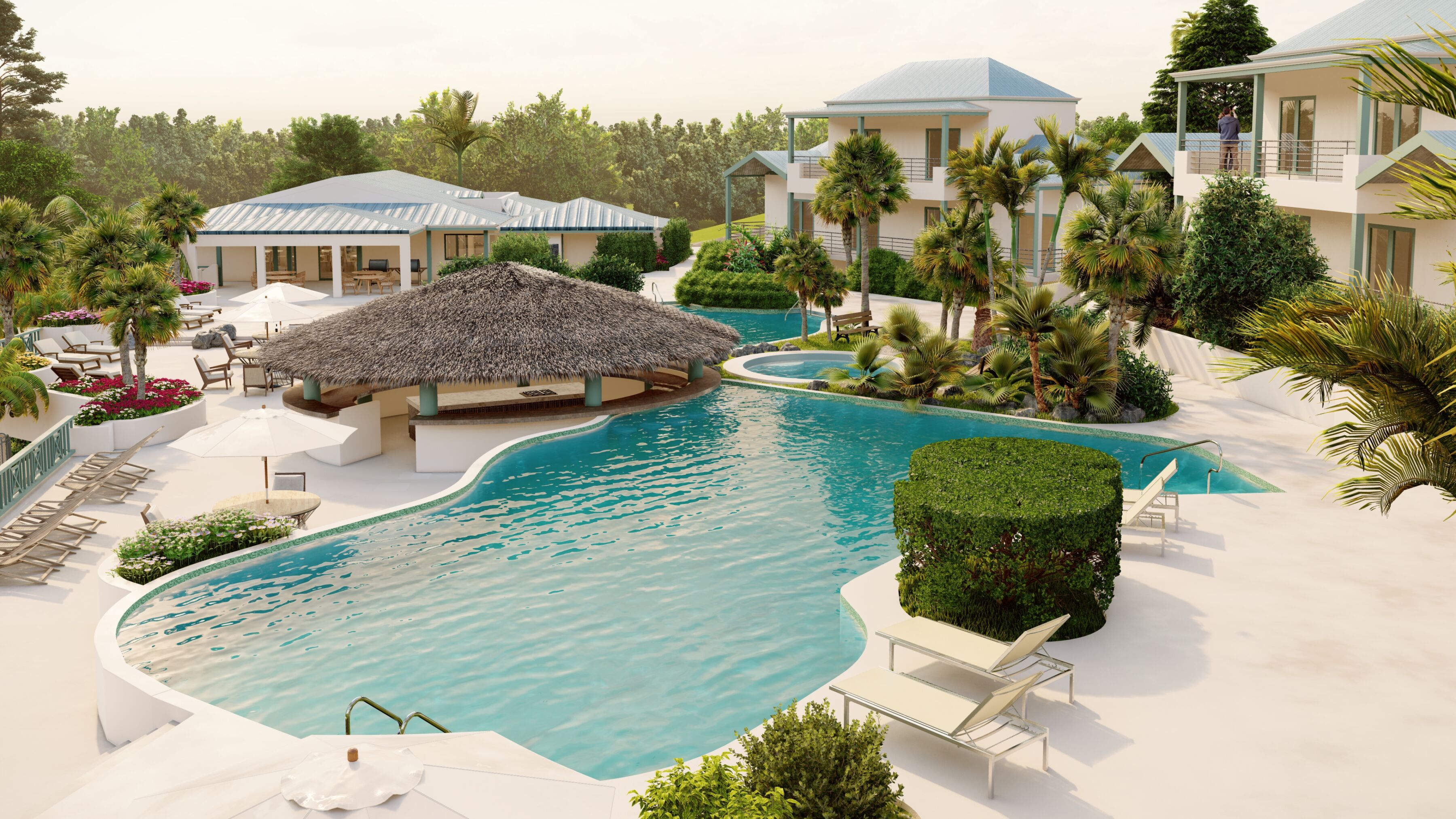 Images provided are renderings
---
Poolside Cafe
Our family restaurant 1748 extends to the Hillside, which will cater to members of all ages. It will overlook the pool and offer all our guests a relaxed and informal ambiance. The Poolside Cafe will be open daily for lunch and sunset cocktails. The Pool Bar with its flat screen is set to be a popular watering hole before and after major sporting events.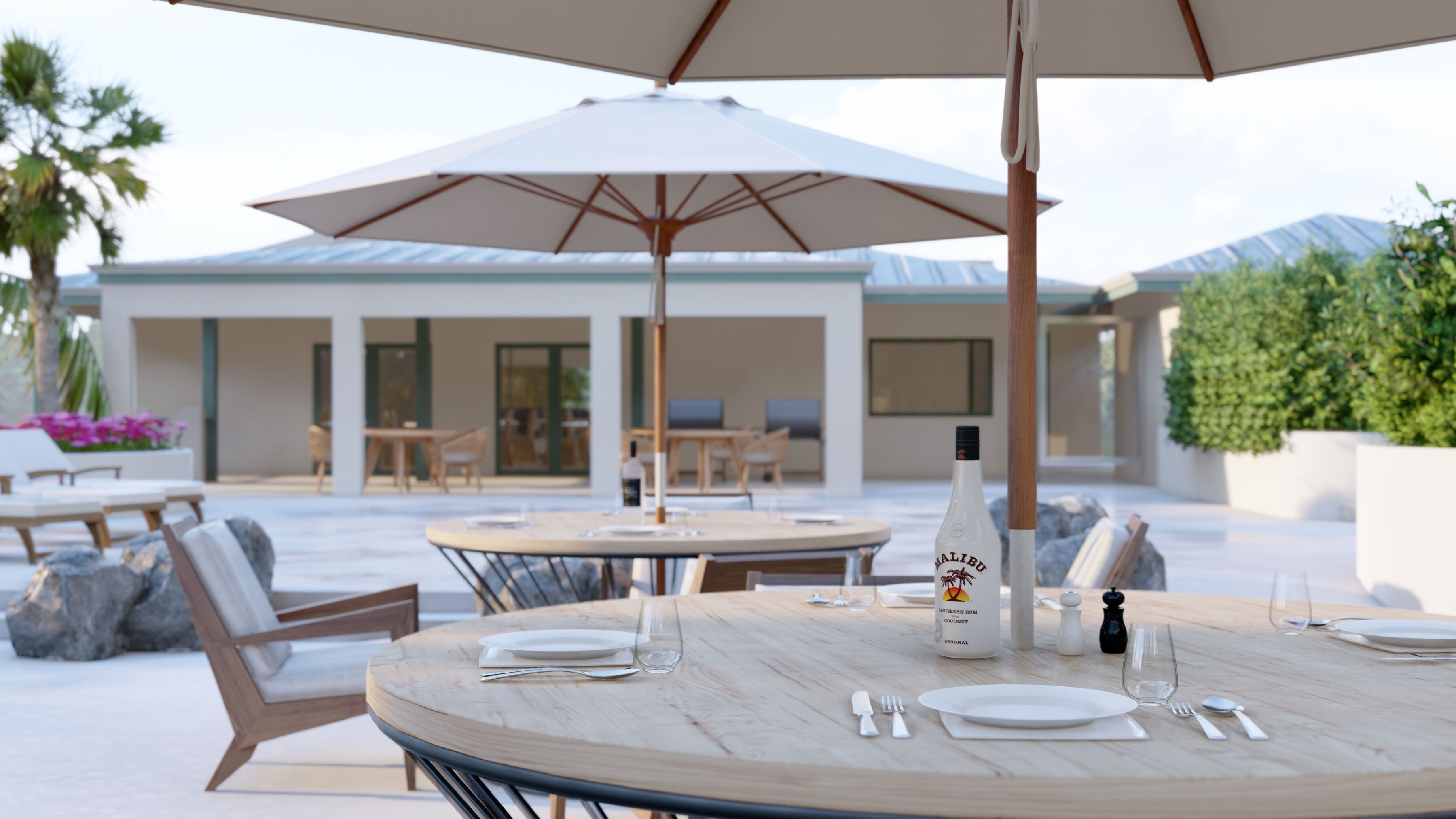 Images provided are renderings
---
Tennis and Pickleball Courts
The Resort Sports Facilities will consist of three pickleball courts (Including one championship court) and a full-sized tennis court and gym. Courts may be reserved through the Reception office, or members can also book online through BVI Tennis.
Images provided are renderings
---
The Gym
The Long Bay Fitness Centre is set to offer a friendly and inviting atmosphere with excellent training experiences, that meet the health and fitness needs of all members. The gym will offer a free weights area with a wide range of dumbbells, barbells, plates, benches, a stretching and floor exercises area, along with cardio and strength training equipment.
---
The Spa
Our spa will offer a luxurious range of treatments to help you relax and rejuvenate. From a custom massage to a body scrub, you can choose from a variety of indulgent experiences. Experience a haven of peace and tranquility, surrounded by the beauty of our natural surroundings. Our spa is the perfect destination for those who want to escape and treat themselves to some much-needed relaxation and self-care.
---
Conference Centre
The Long Bay Conference Centre Will be available should you prefer a more intimate wedding, dinner, or meeting room.