SUMMER EVENT | 28 MAY 2022
What is the best way to celebrate the vibe of the summer and a new season? We welcome the season with the best beats at the beach!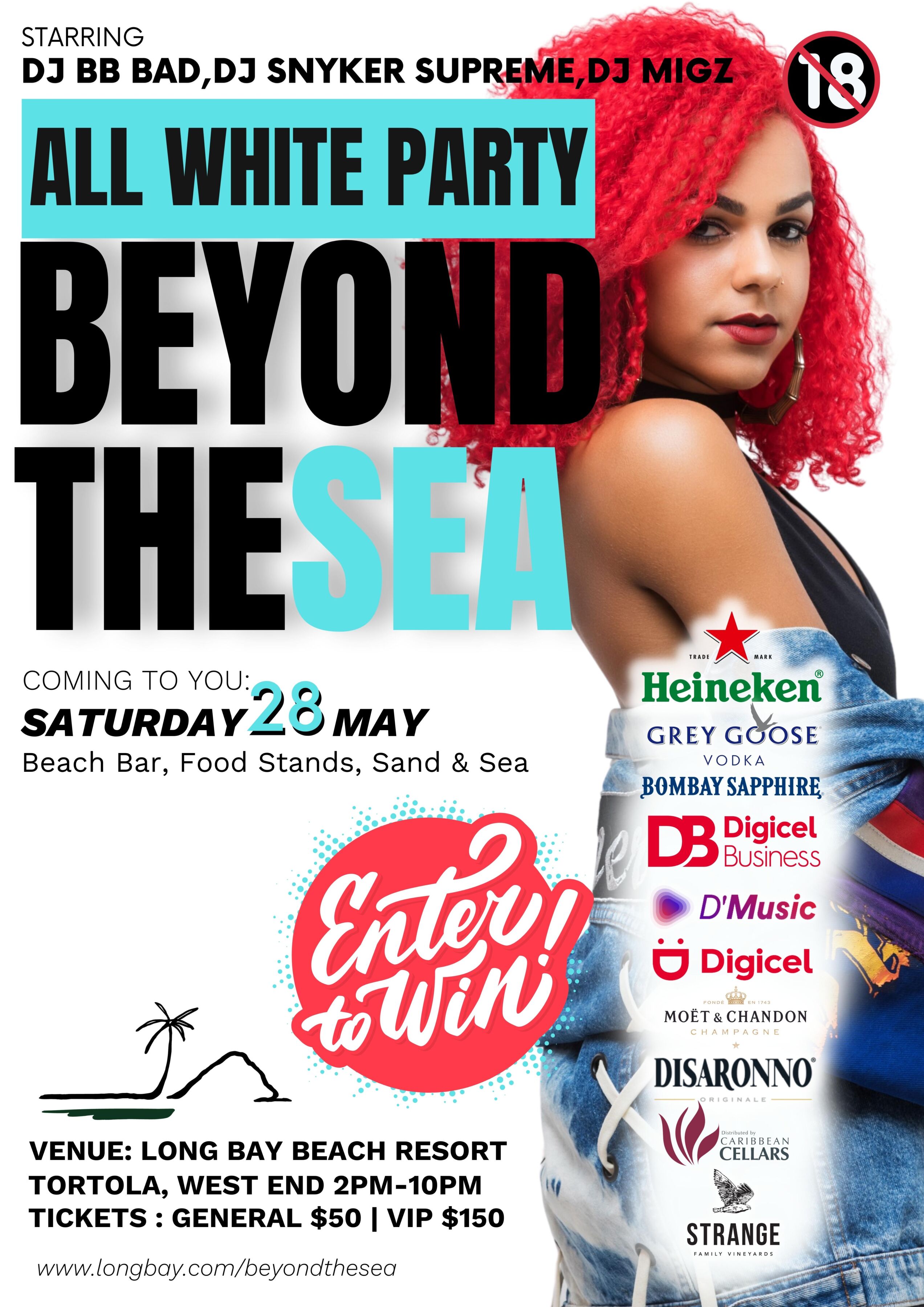 ABOUT THE EVENT
Long Bay Beach Resort proudly presents one of the ultimate summer events of the year! Coming to you on May 28th with the best vibe ever! Do you want more at the beach!? Delicious food stands, pristine sands and sea, beach bars, fantastic giveaways, and music that will keep you in your element! Please do join us for the ultimate beach fest in celebration of summer with our Beyond The Sea, All White Party 2022.
The dress code is all white, and no one under 18 is allowed. Internationally recognized DJ BB Bad will be performing live alongside local talents DJ Snyker Supreme and DJ Migz.
General admission tickets are $50 – available at the entrance, inclusive of a welcome drink and a chance to win a Raffle Prize (General Admission) – Samsung Galaxy A52 valued at $ 349 | VIP admission tickets at $150, inclusive of a welcome drink, private lounge area, and selected food & beverages, with a chance to win Raffle Prize (VIP)- Samsung Galaxy S22 valued at $ 1,119.
GIVEAWAY IS SUBJECT TO THE FIRST 350 TICKET PURCHASES | SHOULD YOU BE CONTACTED AS THE ALLOCATED WINNER YOU WILL NEED TO SHOW YOUR WRISTBAND TO CLAIM YOUR PRIZE | T&C'S APPLY
Be sure to dance the sunset away in laidback luxury with Long Bay Beach Resort.